Why Our Enzyme Cleaners Are The Best
We make the strongest live bacterial products on the market
.
Our products also contain a revolutionary fragrance that eliminates odours in the air by binding with them and changing their molecular shape so you don't recognize them anymore, giving an immediate burst of freshness.
Other companies sell enzyme products without the live bacteria, the bacteria continue to create enzymes and continue to work cleaning for you long after our competitor's products have stopped working because all of the enzymes in their products have been used up.
We have our products tested at a NATA approved lab to certify their strength and bacterial population count. We have also tested many of our competitors products to prove that we have the strongest products available for you.
Because our products have a very high bacteria count they work very quickly, and you only need a small amount so they are very economical. Combined with our top secret fragrance its a winning combination to solve your problem quickly and with less cost.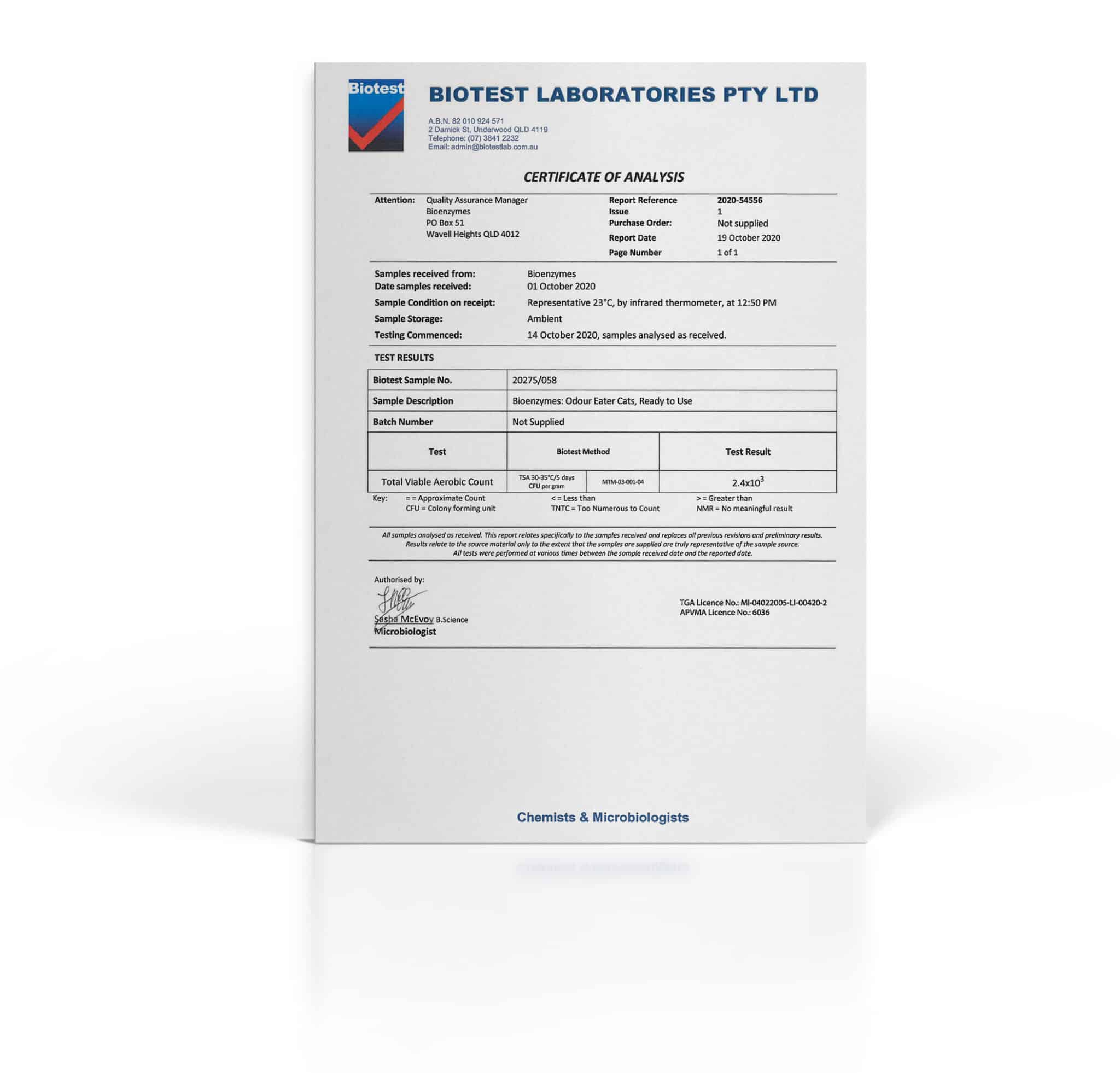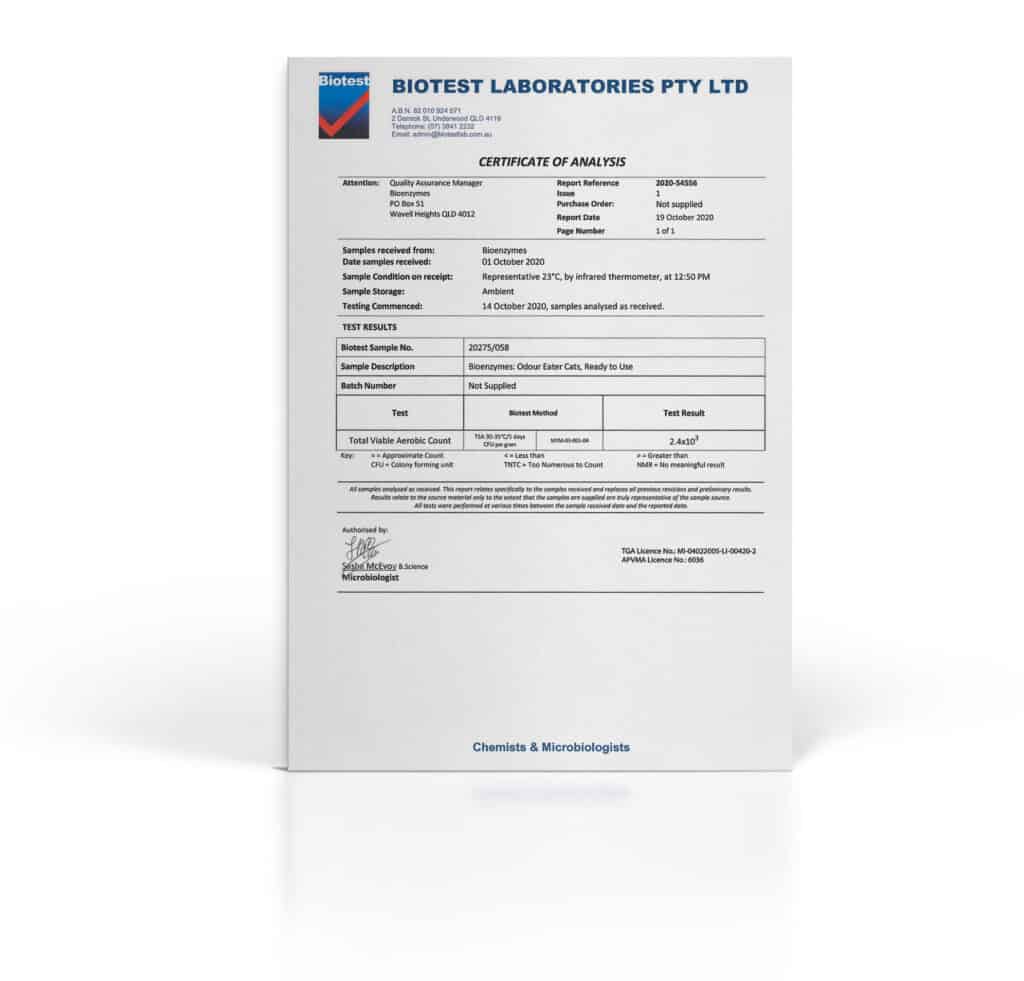 We have our products tested at a  NATA certified laboratory to ensure that they meet required standards and are working correctly.

This gives you peace of mind that our products will do exactly what they are meant to do.